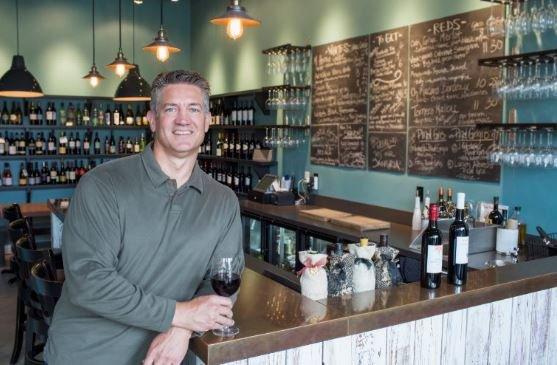 Opening your own bar can be an incredibly rewarding job if you find success, but success doesn't come easy in hospitality! It can take a long time to get your business up and running and even longer to become profitable but it's worth the graft.
Here are a few tips to get you started.
Create a Business Plan
First and foremost, every business needs a robust and thorough business plan to get them started or it can be game over before it's even begun. A lack of planning can leave you spending far more than you initially imagined. You need to find any holes in your plans before you open and ensure that you have a competitive advantage.
Find a Great Location
Location is vital when opening a bar. Do you want to attract young families or students? These sorts of questions will inform where you want to locate yourself. A bar too far away from its target market won't stay open for very long. Will the rent and cost of utilities be made up through sales by the kind of customers you're near? If not, you may have to consider somewhere else.
Create a Niche and a Stunning Design
Particularly if you're opening a bar in the middle of a city, it's useful to carve yourself out a niche to attract certain clientele and make your bar stand out from the crowd. For example, have you opened in a trendy part of town? Possibly consider catering for some popular food trends – like veganism – to make yourself stand out; especially if no other bar near you has done so. You might also want to attract beer-connoisseurs if you're in a more affluent area, so choose to stock a range of craft ales and lagers.
Ensure Your Cellar is Well-Stocked and Refrigerated
Finally, you'll always want to ensure that – no matter your niche, location or plan – you're always well-stocked and that your stock will not go off. To do this, ensure you have an adequate cellar cooling system and plenty of working refrigerators.
Refrigeration Engineers in West Yorkshire
Here at Pinder Cooling, we provide businesses in a number of industries with refrigeration and air conditions solutions to assist their businesses. If you've just opened a new bar in West Yorkshire, we can provide you with a range of ice machines, glass washers, bottle coolers and effective cooling units for your cellar.
To find out more, please feel free to contact us today. You can find us at Pinder Cooling Ltd, The Enterprise Hub, 62 Tong Street, Bradford, West Yorkshire, BD4 9LX, call us on 01274 962 430 or 07718 601 226 and email us at info@pindercooling.com.