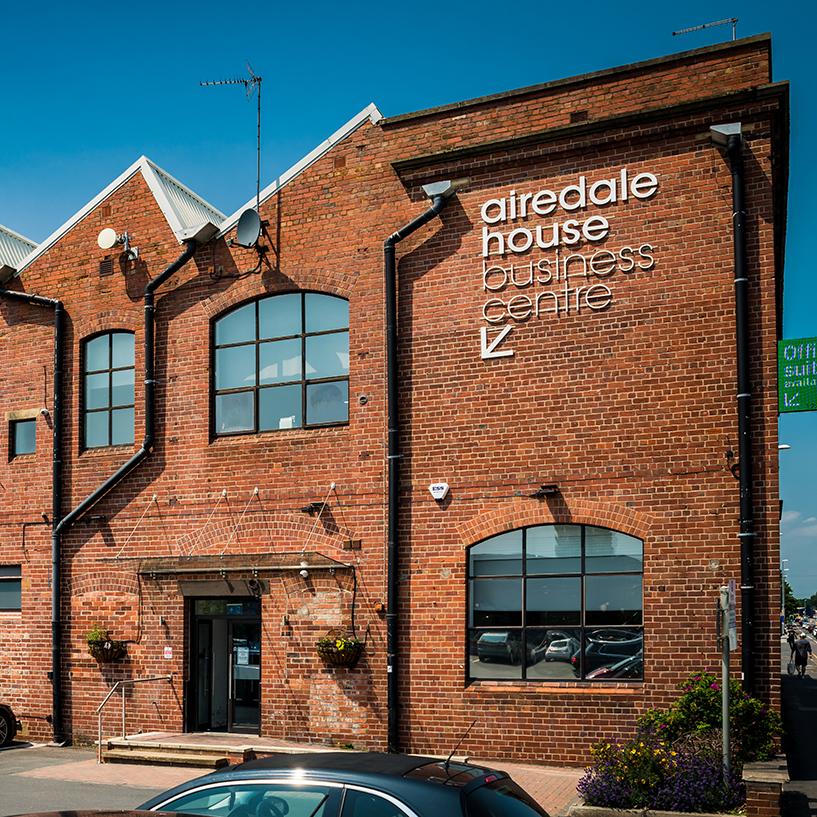 Our client
Airedale House is a family-owned business centre, located in Leeds. Owned and managed by the Duffield family, it was previously the home of their print business, Duffield Printers. Following floods and changes to the print industry, they downsized their operation and took the bold move to create much-needed high-quality office space that could be rented out to other businesses in the area.
The requirement
Air conditioning and heating units needed to be installed in twenty-four separate ground floor offices – each requiring it's own individual controls. This required expert engineers to install the units, incorporate them all onto the central controller and add a smart app to allow the remote control of each unit. This would enable each individual business to control their heating and cooling, creating comfortable working environments for their teams all year round.
Project background
As part of the initial refurbishment programme in 2012, air-conditioning was installed throughout the first floor. Due to further flooding, the ground floor refurbishment was delayed. Once refurbishment works were rescheduled, Pinder Cooling & Heating were selected to install air-con and heating in the ground floor suites.
Our solution
Pinder Cooling & Heating supplied two experienced Mitsubishi trained engineers who carried out the installation and commissioning of the new systems. Mitsubishi ceiling cassettes were chosen as they met the required criteria and complemented the luxury feel of the offices and communal spaces.
Outcome
The installation went smoothly and was completed to our usual high standards. We also agreed a proactive planned maintenance and servicing agreement to keep the units running efficiently. The remote control app has proven invaluable in identifying any potential issues before they occur or develop into bigger problems. Our client is extremely happy with the installation. Not only does it fulfil their requirements, but it also meets the high standards that customers expect from a luxury business centre.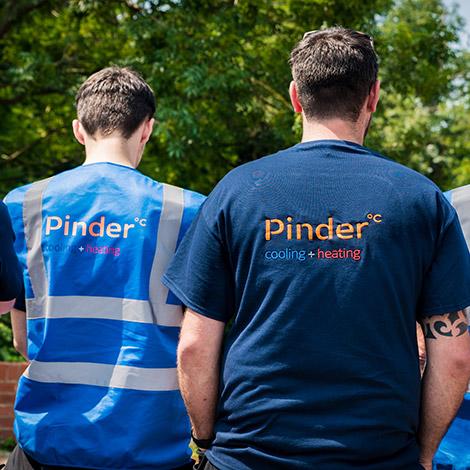 You're always in safe hands with Pinder Cooling & Heating
When it comes to our clients and their cooling systems, we know what matters most; advice you can trust, products that are right and a service you can rely on. From air conditioner installations to commercial refrigeration repairs and more, when you choose to work with Pinder, you're choosing peace of mind for your business.
Read More