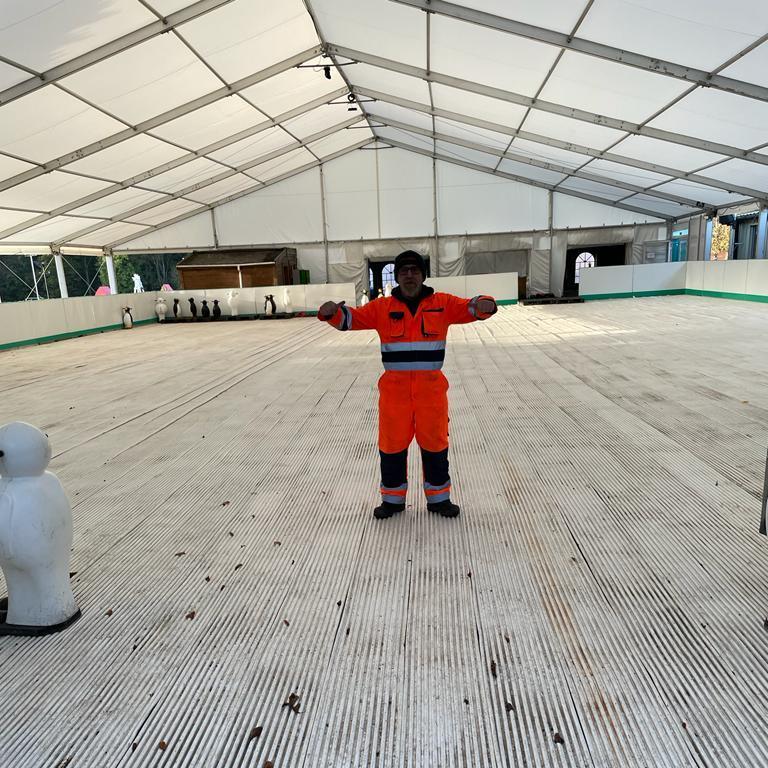 Our Client
Stockeld Park is a Grade-I listed country house and estate situated between the towns of Wetherby and Harrogate, North Yorkshire, England, which is now the home of Peter and Susie Grant. The estate spans some 2,000 acres and broadly covers the area between Wetherby and the villages of Spofforth and Sicklinghall. The Adventure Park is set on the Grounds of Stockeld Park.
The Requirement
Every year, The Adventure Park hosts a magical Christmas event, which attracts thousands of of families from across the UK. As part of this Christmas event, an ice rink is set up for adults and children to enjoy on the grounds of the estate and it's one of the main drivers of footfall. One of the main re-circulating pumps for the ice rink had failed pre-pandemic and required overhaul and repair.
Project Background
The type of main pump being used circulates 2500L of Glycol at a very low temperature through tubing underneath the Ice-Rink bed to freeze the water above to make and maintain the ice. As the failed pump-set was the standby pump, should the duty pump fail, the Rink would become a very chilly swimming pool! After hearing of the client's concerns, our team attended the site to audit the situation and conduct a survey on the failed pump. We found that the pump needed to be removed for repair and overhaul which required the sourcing of obsolete parts – or so we were told. We removed the pump using a telehandler and sourced a tree surgeon to remove the fence and tree stumps which were blocking the equipment transport route.
Our Solution
Working alongside local specialists AK Pumps, we began the overhaul and repair. The thought to be obsolete parts were sourced from a reputable supplier in Belgium and AK Pumps replaced the seals, bearings and rewinds. Having tested the pump fully, we were then confident we could return to Stockeld Park to reinstall the pump and commission it for use just in time for the opening of their famous Ice Rink.
Outcome
The entire process from estimate to fully working ice rink was just three weeks. We were able to successfully refurbish, re-install and recommission the pump meaning the Ice Rink could open as planned and no disruption to the business at a core time in their calendar.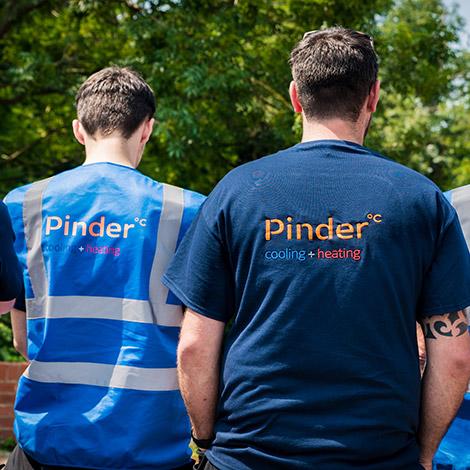 You're always in safe hands with Pinder Cooling & Heating
When it comes to our clients and their cooling systems, we know what matters most; advice you can trust, products that are right and a service you can rely on. From air conditioner installations to commercial refrigeration repairs and more, when you choose to work with Pinder, you're choosing peace of mind for your business.
Read More