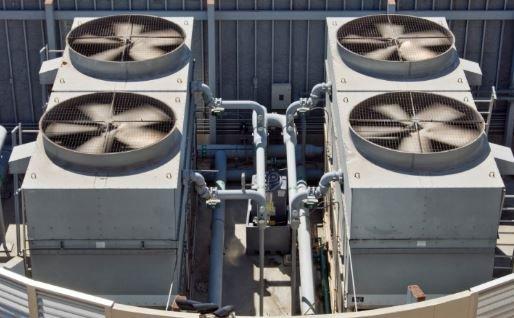 You may think that air conditioning is just for hot summers, but in fact, a good-quality system can provide hot air as well as cool, making it functional all year round. There's nothing worse than being too hot or too cold, but with a multi-functional system you can control the temperature of your environment to a level that feels comfortable.
Read on for our top benefits of using air conditioning in the winter.
Keeps you warm
When running a business, it's important that you provide a comfortable environment for your employees. You may not realise, but the temperature of your workplace can make a big difference in concentration, creativity and motivation – inadequate temperatures can be an unwelcome distraction and prevent employees from producing as the quality and quantity of work that's needed. It's not fair to expect your employees to work wrapped up in a coat, make your workplace a comfortable and inviting setting, and show them that you care.
Improve air quality
During the winter, colds, flu and chesty coughs can take over the office, meaning more sick days and low mood. However, one way of improving the air quality at work is to use your air conditioning system in the winter too. When people are in close contact, throughout the day with poor ventilation, they are breathing in the same air which is full of germs and dust. Air conditioning can ensure that the air is being circulated, and fresh, clean air is pumped back into the room – limiting the spreading of illness.
Lower maintenance
As well as keeping warm, another reason why you could benefit from air conditioning in the winter, is to keep your system running smoothly. Long periods without use could result in a build up of dirt and debris, so when it comes back round to summer your air con may not work as it should. Instead, have your air conditioner on a low, cool setting or utilise the warm air function, either it's a good way of preventing the system from blocking up.
If you're looking for a high-quality air conditioning installation service, Pinder Cooling, based in Bradford, are the people you need. With our professional installations, your workplace will be kept cool and warm, to match the changing seasons. We also specialise in a number of other cooling services such as cellar cooling, cold rooms and server room cooling. Get in touch