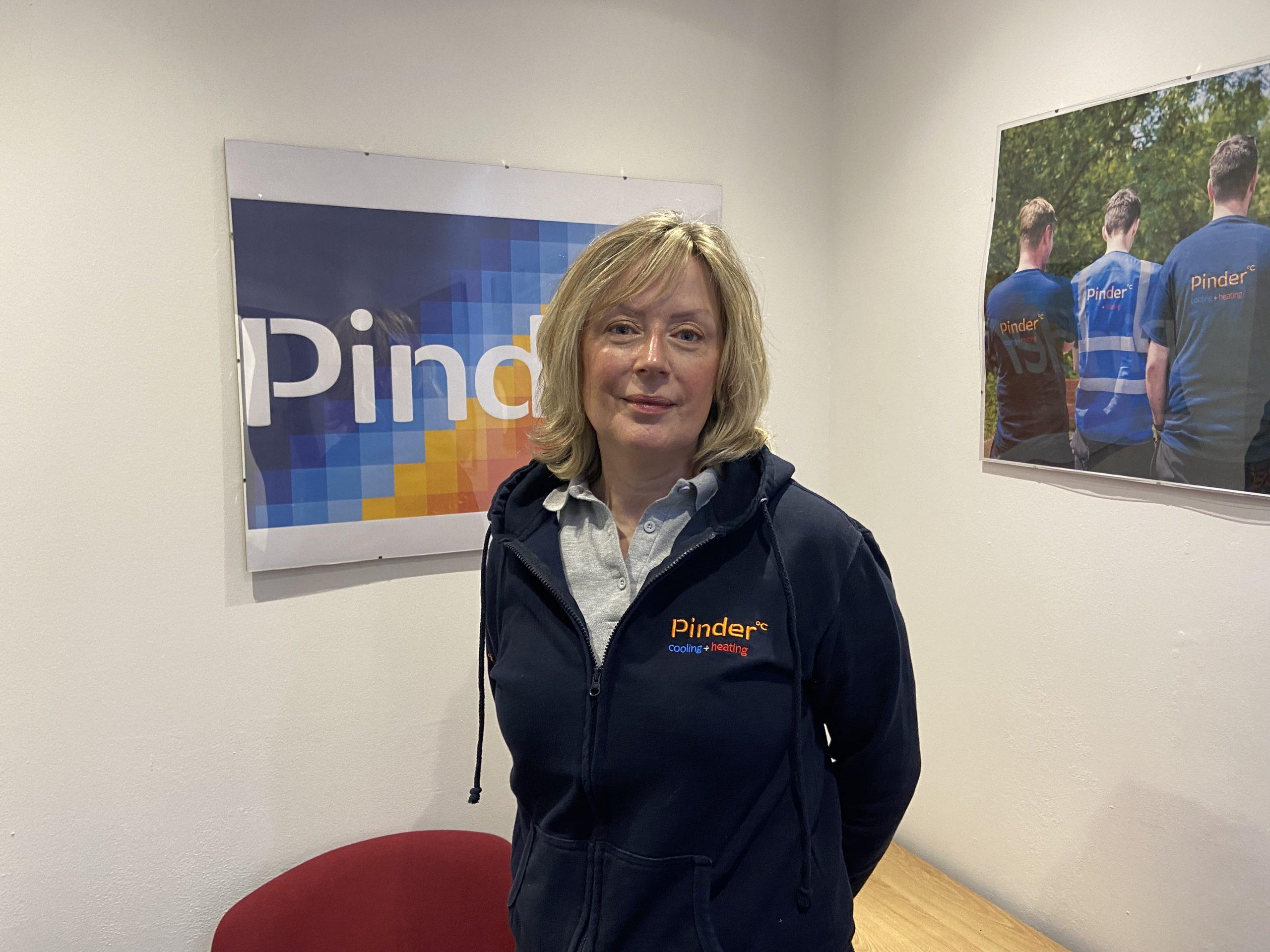 We're delighted to announce the appointment of a new operations director.
Gillian Kirtland, an experienced manager of teams, HR and operations, joins our team as we look to digitalise our operations and streamline our internal processes.
Her senior appointment is a result of significant growth in 2021, which saw us increase our turnover by 30% and headcount from 12 to 14.
Gillian has spent over two decades working as senior management within companies such as Marks and Spencers, John Lewis and Lexia Solutions Group, and is well versed in what it takes to scale a business without having a negative impact on employees and customers.
In her new role here at Pinder, she will devise and oversee Pinder's digital transformation strategy, as well as create new internal policies, and enhance processes such as the employee onboarding journey.
This will support our ambitious plans to continue our growth from both a headcount perspective and within the refrigeration, heating and air conditioning market – particularly within the hospitality, leisure and healthcare sectors.
Gill commented: "Pinder Cooling is preparing to grow further over the coming years, continuing to act as a reliable, professional and profitable organisation.
"We are making greater use of mobile and digital technology to manage tasks, share information and streamline our processes. This will allow us to make the best use of our time, resources, skills and experience for our customers.
"Communication is key, and we have involved the whole team in developing smarter ways of working. In this way we are helping each other move forward with success. I'm honoured to be part of the journey and heading up such a fantastic project."
Gillian is the second member of the Pinder family to be a part of our team and joins her partner Andrew Pinder in the senior management team. Andrew said: "As we continue to grow, it's vital we add the right talent to our team.
Gillian is experienced in transformation, and she has the right skills and qualities to be able to not only lead the change but inspire and lead the existing talent we employ."