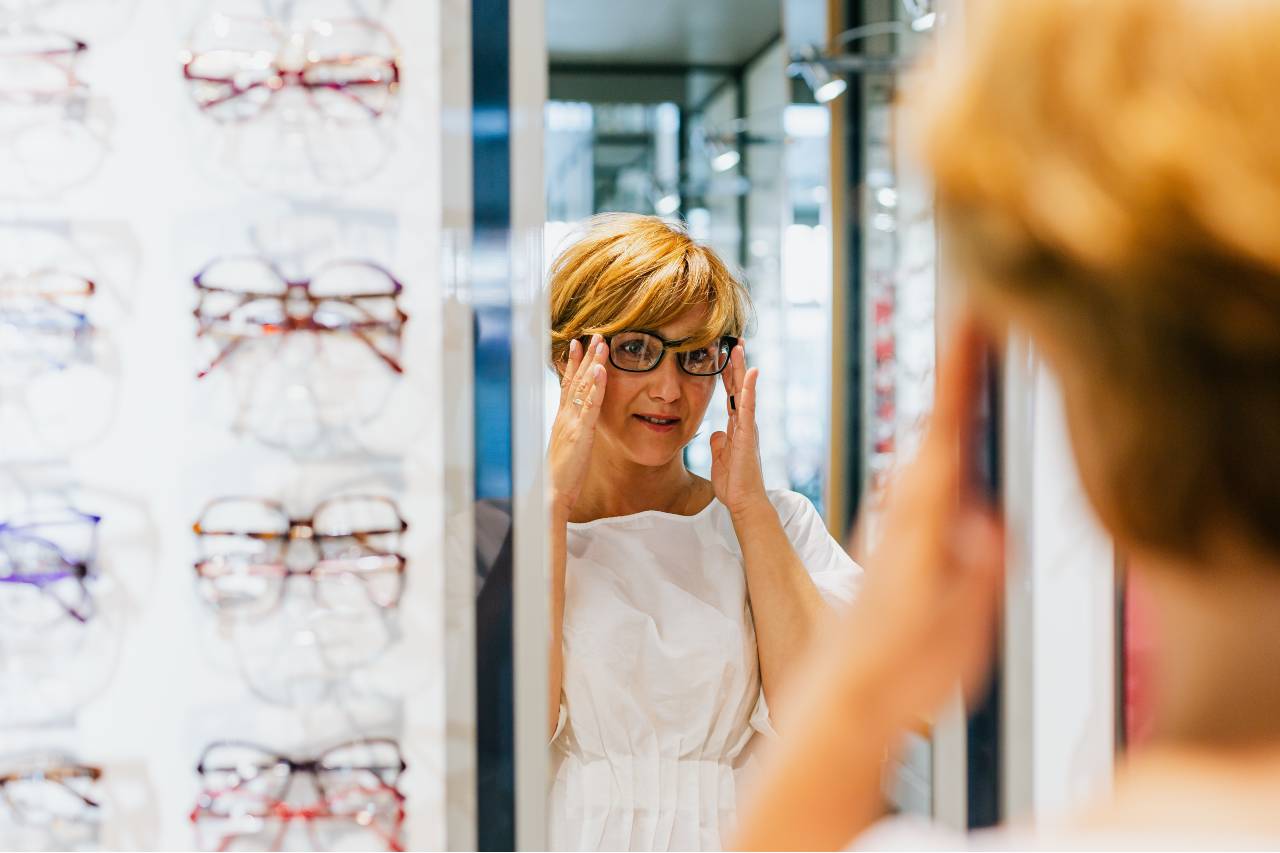 We are proud to have recently helped a new optician open its doors without the worry of high energy costs thanks to the installation of an energy-efficient heating and cooling system.
Our Cooling and Heating technicians installed a new air conditioning unit at Optima Eye Care ahead of their new site opening.
The air conditioning system will enable Optima to heat its facilities during colder months as well as cool them during the summer.
This is because a combined Heating and Cooling Air Conditioning unit has a reversing valve which very efficiently allows the process to produce hot air as well as cold air.
Stabilise Energy Bills
As the combined units are designed to provide total control over the temperature and air quality, it is a much more efficient method of heating a space rather than relying on a gas boiler or traditional electric heaters, thus making this switch a brilliant way to stabilise heating bills.
Energy bills have been rising rapidly since the middle of 2021, with prices going up first by 12% and then a further 54% in April 2022. In October 2022, many also experienced a further increase.
It is now thought that the average small business can expect to pay up to £16, 704 per year on electricity and use an additional 15,000 to 30,000 units of gas charged at 30.2p per kWh.
Despite the recent energy cap, many businesses are reporting that the rising costs are one of their biggest stresses.
More Education Needed
Our founder, Andrew Pinder, says that there isn't enough education about air conditioning units and their ability to provide cost-effective heating.
"For me, not many people are aware of the benefits of combined units because they associate Air Conditioning with only cooling spaces rather than with the options of heating or cooling.
"If you bought 1KW of electricity to run a traditional Electric Heater, it would produce almost 1KW of heating (efficiency of almost 100%). If you used the same amount of electricity to run a modern Air-Conditioning Unit in Heating mode, it could produce over 4KW of heating (efficiency of over 400%).
"Gas Boilers cannot match the efficiency of Air Conditioning, the highest efficiency for heating being about 90%, nor do they have any capability to provide cooling during Summer months. If more people were aware of the excellent energy efficiency of Air Conditioning in both heating and cooling modes, it would be the first option considered to create comfortable environments at work and home."
Energy Bill Costs A Concern
Optima Eye Care is a new optician which has opened in Shipley to provide personalised eyecare and examinations, as well as OCT (Optical Coherence Tomography) retinal scans, Colorimetry & Dry Eye clinics.
Energy bills were a worry for owner Umar Abbas who was originally considering installing a Gas Boiler to run central heating radiators for heating in the new premises.
"Every business is concerned with the rising cost of energy and inflation in general, so we weren't alone in our worries. I knew we had to have the right equipment within the premises to provide the level of care to patients that we are renowned for as well as the right equipment to ensure the temperatures were comfortable for them and our team," he said.
"I contacted Pinder having read about them online and explained my situation and desire to install an energy-efficient unit that could ensure comfortable temperatures were achieved. I was super impressed by Andrew and the team's knowledge and recommendations and if I hadn't spoken to them, I may never have found out about the cost savings associated with heating through AC units," he added.
Best Solution For The Client
Our company conducted a survey to identify the best solution for the opticians and recommended the installation of a 10KW multi-room system which will provide both heating and cooling to the Reception Area, Consultation Room and Kitchen. The system has a wireless remote control and runs on the latest R32 refrigerant.
The total cost of the installation was £7,000 and comes with a 7-year warranty. If the unit is well maintained, it is expected to last for 15 years.
Andrew added: "Whilst the upfront cost of a unit being installed may be higher than installing traditional heaters, over time, businesses make a saving. Not only on their monthly energy bills but also on charges associated with maintenance and repairs.
"What's more, businesses have the peace of mind that they are being energy efficient, and thus, having a positive impact on the environment."