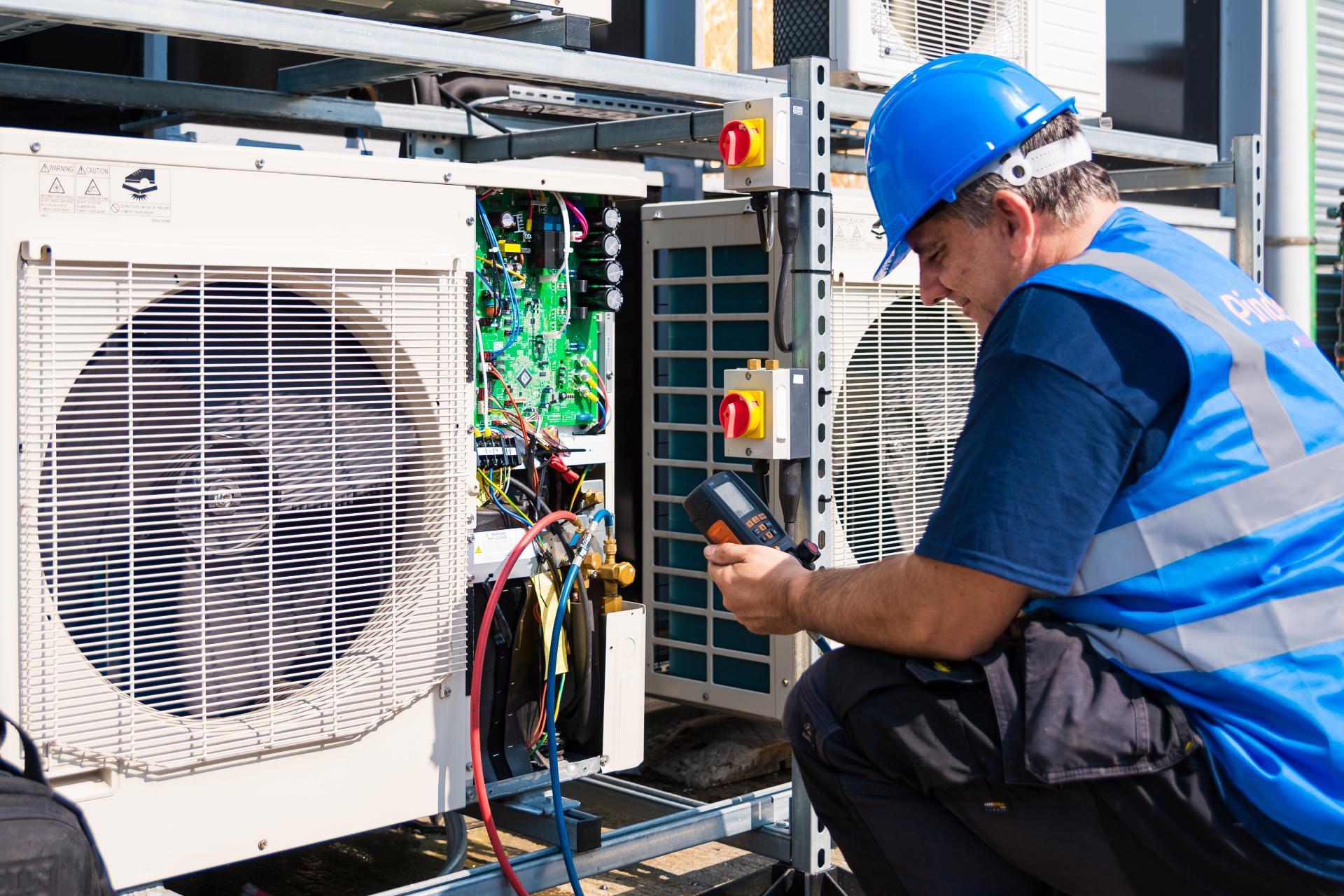 Commercial Air Conditioning and Refrigeration specialist, Pinder Cooling Ltd, has launched a new employee reward scheme to provide greater flexibility and benefits to committed employees.

The scheme known as ACE (Attendance Credits Earned) will reward employees who are consistent with their attendance and punctuality with credits which can be taken as paid time-off or as a Christmas bonus payment.

An ACE credit is equal to one working hour of normal pay. Over a full year, 52 ACE hours can be earned, on top of the 24 ACE hours all employees receive at the start of their employment.

Founder and director of Pinder Cooling, Andrew Pinder commented: "We recognise the hard work that our employees do day in and day out, and we made the decision to adapt with the changing needs of employees by rewarding individuals who consistently show up ready and committed to provide excellent service to our clients."

The ACE scheme was introduced by recently appointed operations director Gillian Kirtland. It works by awarding one ACE hour credit to employees when they complete a full week of attendance with no late arrivals for their first job.

Should circumstances such as weather or traffic delay an employee, they can protect their ACE reward by ringing their manager and informing the project lead or contact.

The ACE hours can be used for planned time off in addition to holiday or to off-set periods of absence not covered by any other paid scheme. The hours can also be converted into a Christmas bonus at the end of the year at the employee's request.

Gillian Kirtland, operations director at Pinder Cooling added: "I have watched as recruitment and employee retention has increasingly become a concern amongst employers. At Pinder, we've always committed to ensuring our team is fulfilled in their role and feel rightly compensated and rewarded for the great work they do. The ACE scheme was developed as the next step in this commitment."

Pinder Cooling is currently undergoing a round of recruitment, looking to add to their growing team of refrigeration and air conditioning engineers.

On top of the ACE scheme, employees receive a wide range of benefits including a mobile phone and android tablet, a company vehicle also available for private use, weekly pay, as well as 20 days of paid leave plus Bank Holidays.

Pinder also offers competitive rates of pay between £15 and £17 per hour, with hours worked being calculated from the moment employees leave their home address to their return. Time and a half is also available for those who work over an 8 hour day or take on additional weekend work.

Any applicants interested in joining the expanding Pinder Cooling team can do so by emailing their CV to
info@pindercooling.com.