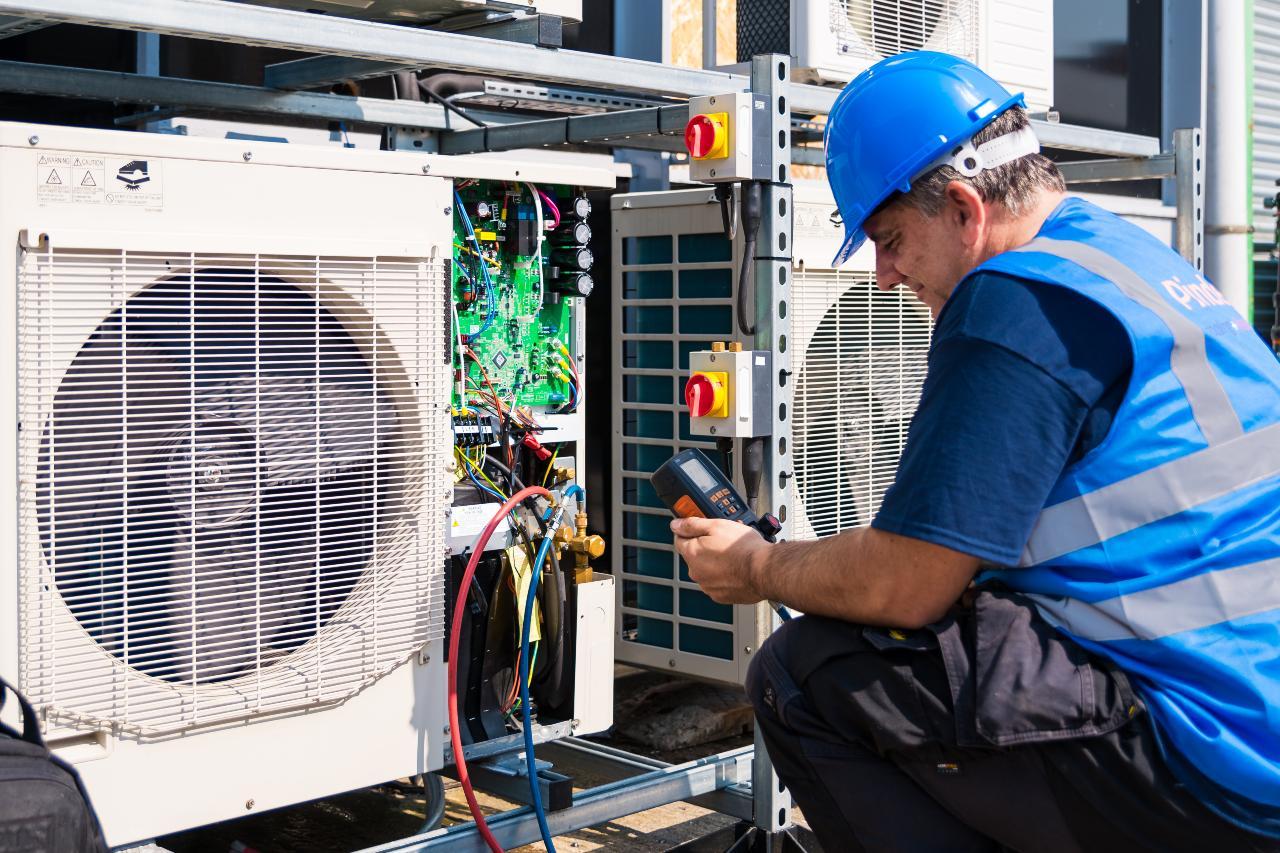 What Is A TM44 Inspection?
A TM44 inspection, or a TM44 survey, is a comprehensive review of the air conditioning systems in your building. TM44 inspections are the UK standard for judging the efficiency of air conditioning units and were brought in as a method of improving the energy efficiency in buildings.
As well as looking at the system itself, the energy assessor will also look at how the system is being used, serviced and maintained.
A TM44 inspection is in addition to standard activities of owning and operating an air conditioning system such as cleaning and other air conditioning maintenance programmes that should take place more regularly.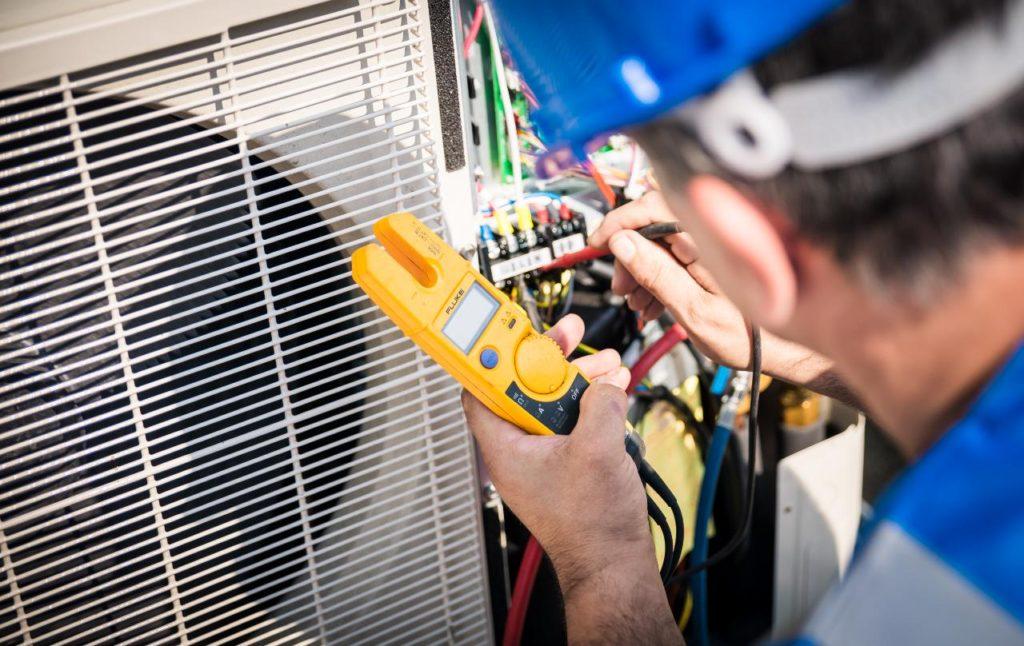 Why Is TM44 Necessary?
A TM44 inspection is a necessary part of monitoring the safety and efficiency of your overall air conditioning system (and not just the individual units). An inspection by an accredited air conditioning energy assessor can:
Improve the efficiency of your systems

Reduce electricity consumption

Decrease operating costs

Reduce carbon emissions

Reduce maintenance costs

Improve efficiency by tweaking controls and settings

Identify technical flaws or faults within the system that can lead to failure or breakdown.
Is A TM44 Inspection A Legal Requirement?
Yes, TM44 Inspections are a legal requirement and have been so since 2011.
What Happens If I Don't Comply With A TM44 Inspection?
Failure to comply with the regulations is punishable by a £300 fine. A further £200 fine can be added if a valid certificate isn't produced within seven days.
Who Needs A TM44?
A TM44 inspection is required for all buildings that have a combined cooling output of 12 Kw or more, whether that's one large system or multiple smaller systems. A valid TM44 report is required at all times.
How Often Should A TM44 Inspection Be Carried Out?
A TM44 survey should take place at least every five years.
The regulations require the first inspection of air conditioning systems in scope to be carried out as follows:
For all systems first put into service on or after 1 January 2008, the first inspection must have taken place within five years of the date when the system was first put into service.

For other air conditioning systems, where the effective rated output is more than 250kW, the first inspection must have taken place by 4 January 2009.

For other air conditioning systems, where the effective rated output is more than 12kW, the first inspection must have taken place by 4 January 2011.
How Do I Know If I Need An Inspection?
If you're not sure when your TM44 certificate expires, you can check on the government website using the National Landmark Register.
Who Is Responsible For TM44 Compliance?
The person or business responsible for the overall control of the air conditioning system is responsible for TM44 compliance. For those working in serviced offices where all you do is turn the AC on or off, then this doesn't qualify as having overall control.
The person responsible for TM44 compliance must keep a copy of the report and be able to produce a copy of the report to any future operators of the air conditioning system. If a report isn't provided to future operators, the system must be inspected within three months of taking over responsibility for the system.
What Happens During An Inspection?
During a TM44 inspection, an accredited energy assessor will review all of your air conditioning systems, including control settings. The inspection will also look at:
A detailed inspection of the air conditioning system, including a visual check.

Whether the system is suitable for the space it covers.

Examinations of the ducts and units.

Assessment of the condition of the controls and smaller components.
What Is In A TM44 Report?
The report will detail the findings and highlight any areas for improvement, including:
Whether your air conditioning system is suitable for the environment it is in.

Identifying any faults that require attention

Recommendations for improving the efficiency of the system, including how to adjust settings.

Recommendations for replacing less efficient or oversized systems. As the replacement of refrigerant is restricted in older systems, there is an incentive to replace older systems with more modern energy efficient units.
The report should also include the name of the assessor, the address of the building and the date of the inspection.
You can read more about air conditioning inspections for buildings on the government website.