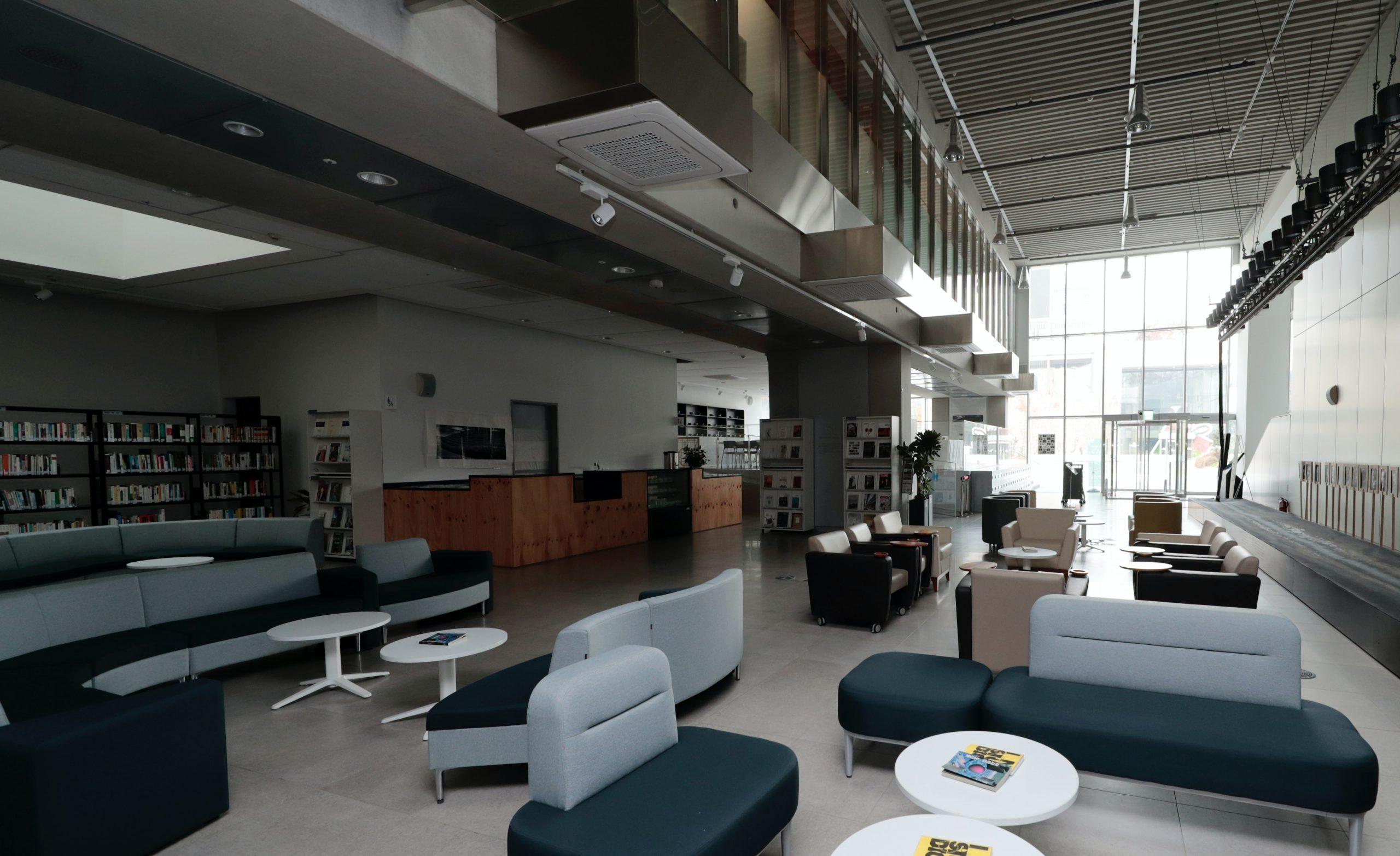 Customers and employees want to know the air they breath is the best it can be: nanoe X technology can help
After Covid-19 your staff and customers are more aware of the quality of the air in your premises than ever before, and experts think air quality will continue to be a factor that differentiates businesses even after the pandemic ends.
In effect, we've all had a crash course in airborne virus transmission since Covid first emerged at the end of 2019. But many of us were already concerned about air pollution in the places we live, work and socialise before the pandemic. The quality of the air we breathe is becoming as important a health concern as the quality of the food we eat.
The commercial implications of this new found interest in air quality are potentially huge. To put it simply, the cleaner a building's air, the more likely we are to want to spend time in it.
Nanoe X and Covid-19
That's even more true at the moment, so the good news is that Panasonic's nanoe x air purifying technology has been found to have an inhibitory effect on the novel coronavirus that causes Covid-19. In laboratory conditions, over 99.99% of novel coronavirus activity was inhibited within two hours.
Does this mean that premises protected with nanoe X are completely Covid free? No, because no technology could make that claim, and all standard Covid procedures, including social distancing and regular sanitising, still have to be maintained.
But the finding does add to the technology's growing reputation as the leading inhibitor of bacteria, viruses and odours throughout commercial and residential buildings. Nanoe X is another way to reassure your staff and customers that you take air quality seriously, and that you'll continue to do so even after the Covid pandemic ends.
What is nanoe X?
So what exactly does nanoe X do? Nanoe X generators are found in a range of Panasonic air conditioners, and clean and deodorise air by producing nano-sized hydroxyl radicals (also known as OH radicals), which break down unwanted particles.
By doing so, they inhibit the growth of pollutants such as allergens, bacteria, viruses, moulds, odours and certain hazardous substances.
The result? Well, nanoe X has been shown to effectively block over 10 types of pollen, and offer protection from a wide range of airborne bacteria and viruses. As an added benefit, this water-originated purification solution also helps keep skin moisturised and refreshed.
The business benefits of nanoe X
What does all this mean for your business?
For a start, it can help to reduce employee sick days lost to allergies and common viral and bacterial illnesses.
If you're a hospitality or leisure-oriented business, your premises could come to be seen as a welcome respite for allergy sufferers during the peak of the summer allergy season.
And of course, there's nothing more likely to reduce productivity in staff and send customers scurrying for the exit than unpleasant odours.
In other words, there are huge potential bottom line benefits to clean, fresh air, even before we talk about Covid-19. Air pollution is only going to become more of an issue over the next few years. Companies offering excellent air quality can make themselves stand out from the crowd.
The technology's ability to inhibit coronavirus is just another string to its bow. Despite excellent news about vaccines, the pandemic is unlikely to be over until at least summer 2021. Until then, nanoe X can offer an extra layer of reassurance to employees and customers alike.
It shows them that you take air quality seriously, which can lead to greater confidence in your business as a whole.
Why Pinder Cooling?
At Pinder Cooling, we're experts at fitting and maintaining the latest air conditioning systems, including those with nanoe X technology. We have wide experience in making sure businesses of all sizes have the air conditioning systems that best suit their needs.
Nanoe X is just part of what we offer (see our full range of hvac services) but it's becoming an increasingly important one. As specialists in the field, we see how many of our customers now see fresh, clean, purified air as a point of difference for their businesses.
That isn't some short-term fad. Clean air is something that your staff and customers increasingly demand. Don't be left behind. Get in touch and we'll talk through what we can do for you.
Links: Independent Test Results confirm an inhibitory effect on novel coronavirus (SARS-CoV-2) by Panasonic's air conditioner with nanoe™X