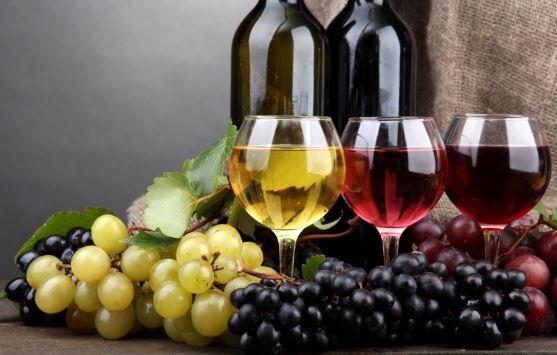 It can't really be denied that wine is one the most popular alcoholic drinks in the world. Synonymous with class and sophistication, British wine lovers have a host of choices, from rich American cabernets, to crisp pinots from France.While many of us indulge in a bottle, the idea of owning a vineyard, as romantic and idyllic as it may seem, is probably not at the forefront of many people's minds, especially here in the UK.
However, you may be surprised to know that there are currently more than 400 active vineyards across Great Britain covering approximately 3,000 acres of land, and with an increasing number of award winning vintages being produced from our little island, the UK wine industry is steadily becoming a real contender.
It's also not uncommon to see expats making the move to warmer climes and taking advantage of the good weather to begin their winery adventure. Yet, this isn't to say that kickstarting a winery business is particularly easy. Wine grapes are notoriously hard to grow, requiring very specific conditions for a good harvest and, like any business, a lot of things can go wrong.
Because of this, it's important to have a solid grasp on how to traverse the various obstacles in order to run a successful winery business.
As our team works with a variety of clients in the food and beverage industry, we've picked up a few tips and tricks for those looking to start their own winery. With this in mind, read on to discover how you can turn your vineyard dream into a reality.
Research is key in the wine industry
While there's definitely money to be made in the wine industry, it's a slow burner, so planning is everything to ensure success. Wine grapes are notoriously fickle when it comes to growing a quality crop. Even slight changes in weather or PH level in the soil can turn your vintage year into a disaster. Because of this, you need to be completely sure that your investment is going to be beneficial.
Scouting a location
Location is everything when it comes to setting up a winery. While you may want to set up shop in your back garden, if the soil isn't right, you'll never run a successful business. While wineries have been set up as far north as Yorkshire, the majority of vineyards are located in the south-east. This is primarily due to the drier weather, maximised amount of sunlight and minimal frost, the bane of every vineyard.
Looking abroad, many countries with consistently warm temperatures have found major success in growing wines. France and Italy in particular are world renowned for their award-winning wines, meaning that particularly adventurous expats are at an inherent advantage.
Selecting a grape type
Once you have an idea of a location, it's time to consider what type of grape you'd like to grow. The world's grape types are split into three main categories. The first, known as vitis vinifera, or 'common grapevine' is by far the most popular choice for growers, being used in nearly 99% of all wines.
In North America, many grape growers have found the native vitis labrusca to be particularly successful, having a distinct earthy aroma distinct from its European cousins. Finally, you have vitis rotundifolia grape, which is used more specifically for dessert wines due to its much sweeter taste.
Within these three categories are hundreds of varieties of grapes in both red and white, with some only being grown in very specific locations across the globe.
Of course, the type of grape you can grow will differ depending on the location you have chosen. With this in mind, you may want to choose a grape type first and location second in order to ensure you're growing a crop you're happy with.
Making realistic cost calculations
As we've already pointed out, although starting a winery can be an extremely rewarding experience, it is a daunting prospect that will take time and, more importantly, a significant amount of money in order to make it work. Therefore, you need to ensure that your cost calculations are precise in order to minimise the chance of running into financial difficulties.
One of the key things to keep in mind is that starting your winery is likely going to cost twice as much as you first thought. Of course, this is largely dependent on the route that you take into the wine industry, however, profits are unlikely to be substantial until after the first few years.
The three routes in winery
Depending on how you would like to take your first steps into the wine industry, there are three common avenues to choose from, all offering different benefits and obstacles.
Setting up a vineyard
This is probably where most people's minds wander to when they consider opening their own winery business, opening your own vineyard gives you total freedom over the production and selling process. However, this by far the most difficult route to take as, while you'll have the ultimate say on how your vineyard is run, you'll also bear the brunt of the responsibilities.
As we've mentioned, finding a location and choosing the right grape type will be an essential part to running your own successful vineyard. There are, of course, other hurdles you'll have to contend with by choosing this option, from securing licensing requirements to developing a proper irrigation system in order to help your crop thrive.
Buying an established winery
A much easier option compared to starting from scratch, buying an already established winery allows the buyer to jump over a whole host of red tape that will already be in place. It will also be fully equipped and ready to begin work as soon as you're ready. By having everything ready to go, you can begin making your product and seeing returns much quicker.
The main issue with this route is that an already established vineyard will cost significantly more to invest in up front compared to starting your own. In many cases, you can expect to have to put 30% more capital into buying an already active vineyard, so consider whether this is a possibility for you.
Starting a retail-focussed business
For those looking to completely forgo the act of actually farming the wine, there are always opportunities for retail-savvy individuals to get involved with the business side of running a winery. Linking up with a passionate farmer who's growing a quality product can be a great way to be heavily involved in the wine-making process without getting your hands dirty.
Of course, this isn't the romantic dream that some may aspire to one day achieve and you will have to share your profits between yourself and the grower. However, it's one of the least risky options and still gives you the opportunity to really get involved in the industry.
Maintaining your brand and wine room
Starting a winery business is one thing, maintaining it is another situation all together. For starters you'll need to garner and maintain an audience for your product. Some simple market research for your local or regional area is always a good place to start understanding demographics.
Once you've gained enough information about who to target your wine at, you'll need to carry out a consistent and effective marketing campaign in order to maximise sales. Social media is an invaluable tool for this, so ensure that you're completely set up on all major social media channels in order to maximise reach.
Aside from the business side of running a winery, you'll need to be looking at various ways to grow your operation as sales begin to pick up. Storing your wine is an important part of running a winery business as, if you get it wrong, your product could suffer. The two main factors you need to remember when storing wine is the amount of light they're subjected to and the temperature that they're stored in.If wine is stored in anything aside from complete darkness, UV rays will cause your wines to prematurely age, leading to an inferior product. Also, your wine needs to be kept at a consistent temperature ranging around 7-10 degrees Celsius, in order to stop it from 'cooking' leading to a pretty horrid final product.
Need to keep your wine cellar cool? Get in touch with Pinder Cooling today.
Keeping your wine in a cool storage space with air con is a small, yet essential part of the mammoth task of running a winery business. If you need cellar cooling systems you can trust, get in touch with Pinder Cooling today. Offering a wide range of cooling and air conditioning solutions, you can rest assured our team can help.
For more information, get in touch with our team today on 01274 962 430 or visit our website to learn more.